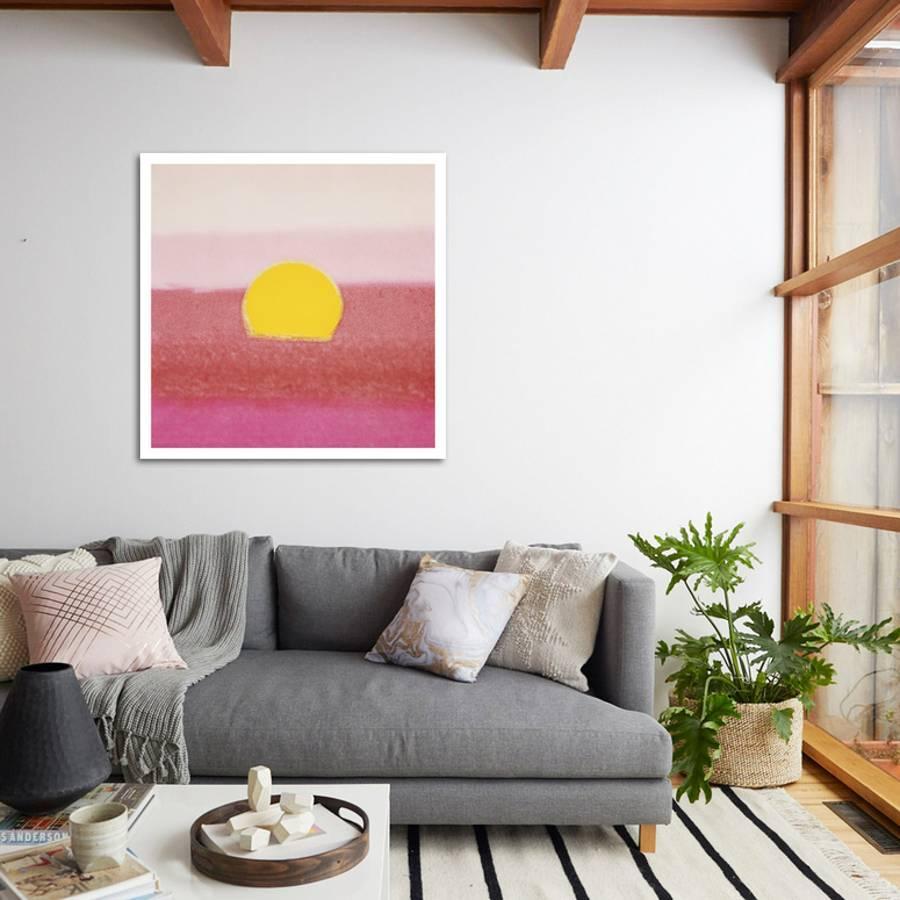 This piece of work was done by Andy Warhol, on of the most well known commercial artist in the New York area in the 20th century, often hailed for his ability to mass produce his single works through a process called silkscreening. Warhol created many paintings that remain icons of 20th-century art, such as the Campbell's Soup Cans, Disasters and Marilyns. In addition to painting, Warhol made several 16mm films, which have become underground classics such as Chelsea Girls and Empire. His other variations of work included commercial illustrator, magazine author and a film-maker. 
 Sunset 1972, is an example of the recent trend giclée print. The process of producing art through this method, includes a precise inkjet printer that is able to spray the canvas or a great piece of paper with millions of droplets of ink of various colors with proper contrast and resolution. Giclee print produces far more accurate representation of the original art compared to any other variations of art reproduction techniques. This art was a visualization of a sunset, where the orange sun peeks through the horizon blurting out the last rays of the day with a light crimson hue. The ordinary, lightly detailed figure of the sun, yet the accurate portrayal of the day's last light is yet another example of Warhol's excellence in providing quality piece of art through usage of simple shapes and figures.
Visit Art.com to buy this masterpiece. Click here.
Contributing Author: John Shimanto